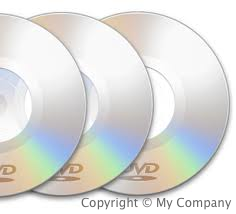 I thought I should report in with the results of my use of that Audio Conversion software I pointed out to you the other day. So far, I am just using the MacX DVD Ripper Pro and it is excellent. I have wanted to convert my old DVD's to run on my computer for a long time and just never got around to it. I'm very pleased I have.
To Start With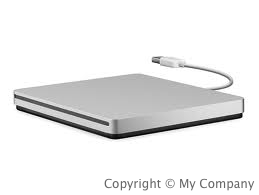 Getting the software was of course the first step. However, since my computers are both diskless I had to go to the Apple store and pick up a USB SuperDrive. It's wonderful. I find it very quiet unlike the DVD drives of the past. Installing the drive was a cinch. I just unboxed it and plugged the USB cord into one of my iMac's USB slots. Initially, I plugged it into my USB hub, which is powered but I guess the drive requires more power than the hub supplies so it had to plug it into the computer directly.
The Next Step
The next step was a breeze also due to the nature of this software. It's very straightforward. All you do is put your DVD into the Superdrive you want to rip, identify that it is a DVD you're ripping, set the quality level (I set mine at high) and then run it. I found the whole process of ripping a disk seemed to take anywhere from 30 to 45 minutes.
I quickly checked out the quality of the conversions and they're superb. I don't have many disks to convert but I've done four in a couple of hours. I also decided to put the converted disks onto one of my cloud servers primarily for backup purposes and that took little time too.
The Net Result
I suspect by tomorrow night I'll have all my disks converted and available to play on my computer. In fact, it won't be my computer I'll play these on but my AppleTV. I'll simply stream the movies from my computer to the AppleTV. I'm surprised it took me so long to get around to this. I say this though and I realize I'm not really that surprised. Such things aren't necessarily high on my priority list.
For $19.99 the software was definitely a very good deal. I'm not sure I'll have much use for the SuperDrive but who knows. This has opened up a field of opportunity to me I hadn't thought much about before.