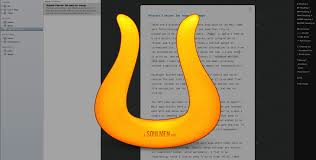 No sooner did I write about Ulysses III in my artice "Revisiting Blogging Offline for Markdown Writers: Ulysses III" a welcome update has come in the form of version 1.1. Loaded with tweaks, enhancements and feature additions it already took what is a beautiful Markdown editor and has nicely rounded it out.
The one feature I really like that has been added is a live, built in previewer. It allows you to see the results of your Markdown as you write. I must warn you though that the previewer does not display things as accurately as Marked. However, you can still view your final document with Marked as you were able to before. Here, you'll get an accurate rendition of what to expect when you post to the web.
If you're like me and using Marsedit to post offline to the web that previewer will give you a very accurate view of exactly what you can expect when your document is posted to the web.
Other requested functions like a search for anything is now included along with better Markdown handling of bullets, lists and indentation. In fact, the list is far to extensive for me to go into it here. Definitely upgrade though. You'll still feel right at home using the application but having that real time previewer is a treat. Just be sure to take a final look at your document with Marked.