I recently upgraded my iPhone 5 to a 5s. This is not the first time I have upgraded my iPhone an interim notch. My first iPhone was a 3gs. From the 3gs I got an iPhone 4.
In this article I'm going to explore the need vs the want of this upgrade. From the get go I'm going to state that really there is no need to do this upgrade. This is more a want to do this upgrade.
Is there any Good Requirement Proposition to Upgrade
The iPhone 5 is probably the best iPhone Apple has built. From a design perspective nothing can touch the iPhone 5. From a systems perspective this is one powerful phone built on the A6 processor.
The iPhone 5 is a fast phone with beautiful Retina graphics. Further, the sound quality of the iPhone's phone emulates that of a landline. The iPhone 4 always had a touch of a tinny sound.
The iPhone 5s Just builds on the Capability of the 5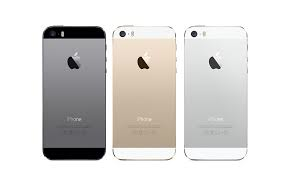 If the iPhone 5 was Apple's best phone, the iPhone 5s now holds that dominion. It is, without a doubt, Apple's best phone. With it's quality precision to detail in the construction of the phone and the addition of three colour schemes to choose from, it is beautiful.
Add to the above the iPhone 5s' A7, 64 bit processor with it's enhanced camera and you have the makings of not only the perfect phone but a powerful computer in a little package that you can easily carry around.
Space Gray all the Way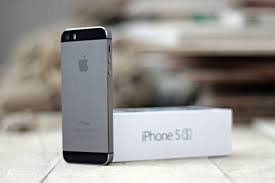 When I had convinced myself I wanted but didn't need the 5s (I'll explain this shortly) the choice of colour was easy. It was going to be space gray all the way. This was only a modest but definitely an improved change from my all black iPhone 5 or so I thought. The reality is it's a great looking phone and I couldn't be happier with it. It is everything the iPhone 5 is plus.
Need vs Want
However, I didn't need the iPhone 5s. Anyone who has an iPhone 5 does not need a 5s. The reason for this is the iPhone 5 already has all the fundamentals of what is needed for an advanced Smartphone. The iPhone 5 is built on a powerful architecture capable of handling all that is thrown at it.
The A6 processor of the iPhone 5 is an incredibly capable processor. The camera of the iPhone 5 and 5s are almost identical in capability. The construction of the iPhone 5 is as precision engineered as the iPhone 5s.
Only Get an iPhone 5s if you Want One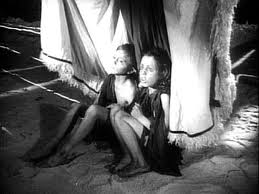 There is simply no reason to get the iPhone 5s if you have an iPhone 5 unless you really want one. The A7 processor of the 5s is not needed for today's computing requirements. It is architected for tomorrow's computing requirements. In terms of the camera, only if you are massively into photography and the way every pixel turns out in a picture is the 5s' camera any more capable than that of the 5's. With these things in mind, I would very much discourage you from upgrading an iPhone 5 to a 5s.
That's not to say earlier models of the iPhone shouldn't be upgraded. This is a very different story and there are many reasons why an iPhone prior to the 5 should be upgraded. However, for the purposes of this article we're discussing that of a 5 to a 5s.
Yet that Space Gray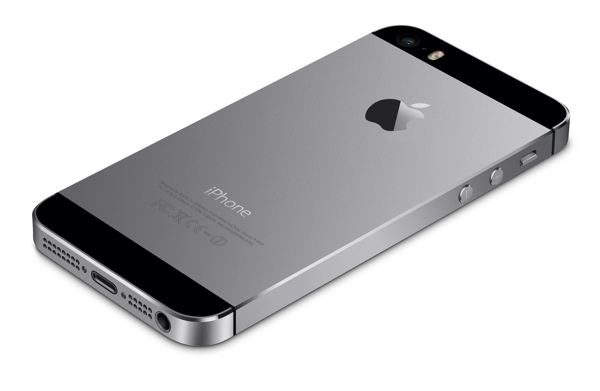 So finally we're back to need vs want. In my case, I certainly did not need an iPhone 5s. I wanted an iPhone 5s. I had written an article on it and in that writing I had talked myself into getting one. And one I did that was space gray.
I do not regret the decision in the slightest and I am very happy with my new acquisition. However, I felt it important to point out that there is no need to get an iPhone 5s when you have an iPhone 5.
When Want Trumps Need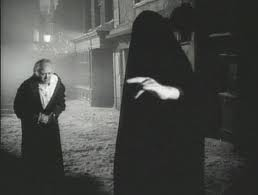 In this case, want trumped need which it sometimes does. No one though with an iPhone 5 should feel they are in any way being short changed if they don't have a 5s. Rather, if you have an iPhone 5, you have one of Apple's best phones they've designed and engineered. This powerhouse should not be underestimated.
However, you as I might fall prey to the desire to have that different colour afforded by the iPhone 5s. When the want of that certain colour trumps need there is no reason to feel bad about that either. You most certainly will have Apple's best engineered phone. In fact, the power of the A7 for a phone almost boggles the mind. But more specifically you will have what you want. In my case, it is a space gray iPhone. Is that foolish. Possibly. Yet, it remains the power of want trumping need which is, in many ways, what our economic system is based on.
Apple's stock is doing extremely well of late. I wonder why?