Cloudup is a unique cloud based service that is definitely best of breed in its group. Cloudup was introduced to the market in the spring of 2013 using novel technology which is more advanced in its category than anything out there. When I refer to Cloudup's category I mean this is a cloud based system oriented to file and image sharing. However, it provides direct link and it provides direct link in the fastest, most intuitive fashion. Anywhere you need a direct link for say web article writing in which you want to display images hosted from a server site, Cloudup will do it. You can also use that direct link to display a video hosted off of Cloudups site.
Cloudup also provides imaginative technology. At first blush, it doesn't appear that different than say Cloudapp or Droplr. It is though. You can upload a 200 meg video stream to Cloudup yet while it's loading, pass the link to someone else and they can view it immediately. The system's technology is so nicely finished that Automattic, the owners of WordPress, bought Cloudup. Depending on what Automattic decides to do this could be a match made in heaven.
By Invitation Only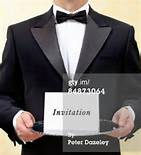 Cloudup's introduction to the market was very well received. As an invitation only site it took me a while to get my invitation. I was very happy I did. As you can tell, I've had Cloudup for a while now and have been able to compare it to all the other cloud based services so I'm very familiar now with it's operation and benefits.
Cloudup is still a site by invitation only. However, the following link will allow the first 30 users to get an ID without waiting at all. Go to https://cloudup.com/s/kdawson to get your Cloudup ID. You'll be very happy you did and I'll go on to explain in this article why.
MenuBar Applet

On the Mac, Cloudup is accessed via a menubar applet. This allows you to access the system no matter what desktop you're in. To upload an image, just drag the image to the menubar icon and let it go. It will start uploading.
To access the dashboard, simply click the icon and in the dropdown choose dashboard. Here you will be able to share, download or delete a file. You can do either a file share in which the receiver can actually download the file such as a photo or a direct link which might then display an image from the system. Direct link is becoming more important and valuable yet many cloud based services do not provide direct link.
IOS
Cloudup is also accessible from your IOS device. Again, you can share your photo or get a direct link to an image. As an example of the use of direct link, let's say you're writing a web article in Byword and you'd like to include an image in the article for your readership to see. You might actually decide to continue writing your Byword article on your IOS device. At a certain point in your web article though you decide you want an image. From Cloudup on IOS you simply get the direct link and in Byword using Markdown, insert your direct link. When the article is hosted on a web server for reading, that image will be just as viewable as if you had done this from your Mac.
Video
My view is video share and its potential is just catching on. A simple example of a video share via direct link might be one that you take from your iPhone of your friends at say a party. You place the video on Cloudup but rather than transfer the video for download, you send a direct link in which they can view the video right from their browser.
The above is a fun application of the technology. However, an area I see growing for video share is that of the tech guy who is trying to solve a problem with another tech guy. Currently a lot of the manner in which this is solved is with straight dialogue or sometimes with a screen capture showing the problem. Yet, to take this a step further, there are a number of programs that can capture your voice and the action on a screen. In this app scenario, one tech might take a video capture of their screen showing the problem and then send it to their colleague for viewing. Cloudup makes this a breeze. A direct link can be sent that would allow the colleague to view the video right from their browser but hosted by Cloudup.
Both of the above application scenarios are only going to grow. In the second scenario's case this is a far more effective method of demonstrating a problem than typing out the sequences which is time consuming and error prone.
Cloudup: Tomorrow's Solution Technology Today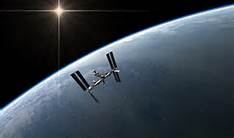 In ways, simply because the capability is not well tapped, Cloudup is tomorrow's solution technology today. However, it really is a step beyond this. It has the capability to deliver these kind of solutions now whereas few systems do.
Additionally, you can get direct link elsewhere but the way Cloudup does it I feel is the fastest and the best. iMgur, another solutions provider for images, does provide direct link nicely yet I still prefer the way Cloudup does it. You can get direct link nicely from Box.net but you have to pay for it. Box though does not host video so this has to be downloaded and displayed locally.
I do not know what Automattic's plans are for Cloudup. Currently it is by invitation only and it does have limits of 1000 items and up to a 200 meg upload. However, this is very generous. They are working on a premium system to meet high end user requirements and this is encouraging.
Use this link https://cloudup.com/s/kdawsonI provided above to get a no wait invitation to Cloudup. I think you'll like the service as much as I do. In the article I did called "It's Getting Cloudy out There" I outline the deluge of cloud based services we are confronted with these days, the different types and capabilities of the services and how not one cloud based service can do everything if it's everything you want. Cloudup can't do everything, just like the others but in its group it is by far the best at what it does. I certainly would be interested to hear what you think.