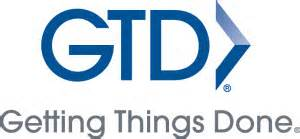 The art of Getting Things Done has taken on significant importance. GTD's relevance is always being challenged but it remains one of the most viable methodologies to help us process work. Workloads are busting and if one has no method to manage how they go about getting things done what they are trying to manage will slowly take over. Never has being able to succeed at Getting Things Done well and the art of implementing a solution been so important.
In earlier articles at the Daily Mac View I outlined the importance of having a methodology to enable oneself. In looking at the landscape, I felt it important if not impossible to implement such a critical measure without such a methodology. For me, the methodology that I chose as being most relevant for the times was David Allen's Getting Things Done.
The Essential Equation: Enabling Tools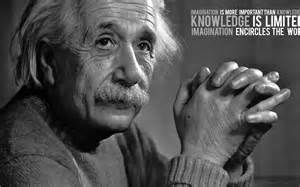 I realized that to implement and carry out the methodology tools would be needed. Fortunately, there are a lot of tools built around the GTD concepts. Initially, it was just important that the tools run on the desktop and a mobile or some mobile platforms. To implement a tool on the desktop solely is a challenge but not as much of one as bringing in a mobile platform that ran equally in tandem with the desktop tool.
Looking at the Apple landscape, enabling a GTD system to work on the iPhone and the iPad all with equal power was an over riding concern. However, there are now a number of GTD tools that allow this very thing. Some tools though concentrated on the desktop and iPhone, the most mobile tool solely and this is not without merit. Yet, in a more perfect world that the tool ran on the desktop, iPad and iPhone was the goal and many companies have pulled this off with excellent results. It is possible in this scenario, say if you were to go on a business trip, just to take your iPad and iPhone to enable a person's productivity without also needing the desktop unit. The iPad has shown itself to be more powerful than originally envisioned.
The engineering of the tool set to work equally within an ecosystem, be it the Windows or Mac system, has been very successful. Capabilities have been enhanced and rigidity broken down as a result of this functionality.
Cross Platform: The Dawning of a New Era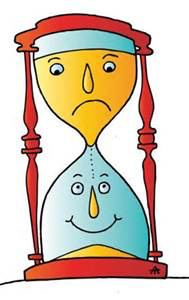 As we move forward though we are beginning to see the growing need for cross platform application functionality. It is no longer enough to say if you want it this way buy everything Apple. When Apple was struggling, Apple was struggling. There was concern about Microsoft becoming a monopolistic environment.
As Apple has succeeded to become the largest company, its ability to assert monopolistic style operations looms. However, although everyone might want an Apple computer, not everyone will necessarily want an Apple phone nor be best served if that was the case. The iPhone does what it does well but it doesn't do everything perfectly nor was it designed to meet all the needs of every target audience.
Variety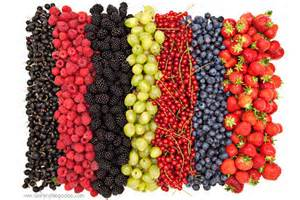 There will always be the desire for variety. However, no matter what you use, as long as it can utilize the data of one of the key applications then there is no problem in cross platform functionality. In fact, good generally comes from this as the market picks and chooses what is useful and what is a waste of time.
Cross platform capability and functionality could apply to a broad range of applications and in this range the need for the functionality exists. For the purposes of this article we are just going to address the needs of that found within task management, one of the most critical areas in which cross platform functionality is required.
The Broadening of Platform Support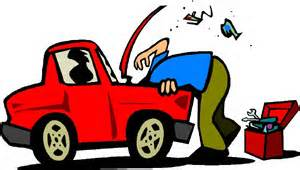 More often than not, the function of a project is carried out by an individual. This individual can choose whatever he/she likes to put the resources in place to bring about a satisfactory conclusion. However, some projects require more than one person to work on them. Is everyone supposed to have an iPhone to work? Hardly.
This is where hardware independence steps in. The choice of the infrastructure to run the end user devices is critical. However, so too is device independence. Not everyone will use the same device but needs access to the same information.
Infrastructure choices are broadening based on the need for highly viable information platforms. Office 365 small business is a good case in point. This has been designed to be as device neutral a platform as is possible. It is intended to support all the major systems including Android, iPhone, Windows, Blackberry (indirectly) etc.
Task Management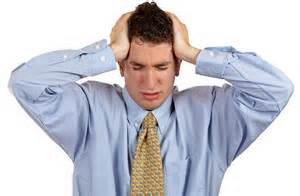 Central to so much of what one does to be and remain productive is task management. No where is the need for cross platform functionality larger than in task management. The reason is simple. If a project involves numerous people, all have to be working with the same data. The more closely the data is displayed similarly between all platforms the less it costs to train people. Further, if they were working with disparate information the results would have no validity. So vendors are coming out with cross platform task managers to fill this bill.
TODO Cloud
TODO has been around for a long time. They were one of the first highly visible players to recognize the importance of cross platform and thus you are able to find a TODO app that runs identically on your iPhone etc, Android, Blackberry via Android and a web version is to follow.
Get it Done
A newcomer to the task management field, this app offers a fresh interface with fast performance that runs across everything because of their web based app which doesn't feel like a web based app. It is fast and clean. Natively, it runs on Blackberry, IOS and Windows with a native Mac version expected soon.
This is a well thought out GTD app which is actually very easy to use providing a good array of views. Performance wise, this app is no slouch. With its clean lines, well thought out design, broad systems availability this should be a successful system.
TODOIST
Todoist is another app that has been around for a while. It is widely cross platform with a broad array of functions. That is, this application is not hampered in functionality regardless of the base it installs on.
Todoist has a strong reputation as a solid application. With the growing desire for cross platform, Todoist, which was not as commonly talked about only a little while back is finding its fortunes changing.
Frederico Vitticci of Macstories just did an interesting analysis of his task management needs. By the time all was said and done, he chose TODOIST. As he put it, this is not one of the majorily discussed task management applications however it just more adequately met his needs.
Nozbe
Another cross platform app that seems to be making more noise so to speak is Nozbe. Nozbe prides itself on cross platform and it is likely that this one feature set alone will become a compelling driver for their reason to be.
Taken a long for the Ride: Omnifocus
Omnifocus, one one of the significant task managers often discussed in the same breath as that of GTD, is cross platform but by nothing they did. Another company built Quantus Tasks for Android and the application is cool to look at and use but most significantly syncs with Omnifocus. If you read the Omnifocus blog though the company sounds a tad upset about this.
I would wonder why they have not done this themselves. This is a company that prides itself on innovation but at the first signs of innovation in their back yard they appear to be having a bit of a breakdown regarding the endeavour. In all reality they should be supportive as this would sell the Omnifocus suite to a large group of people that currently do not have access. Further, it is surprising with the current mood that they haven't undertaken this themselves.
Where we need to Be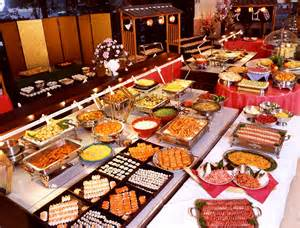 We're moving fast to a cross platform world, one in which we have to be in to power the new apps that are coming along. People require choice of device depending on needs. Those needs are variable between people. Cross platform solves that problem.
We're seeing more and more cross platform solutions than we ever have. Just in the last couple of days, Outlook for the iPhone and the iPad were announced. This is very powerful as the reach of a solution is now very broad.
The Apple ecosystem is marvelous. In the last five years it has created wonderful solutions. So much can be done now within the ecosystem it's amazing.
The move to cross platform will bring even greater personal and financial benefits. The enabling of technologies on a broader scale is not only logical and liberating but financially very sound. It portends the capability to fully take advantage of the of the capacity that exists to do more. The goal therefore should be to lock no one out but rather, through an inclusive approach extend the functions and applications that are proving winners.