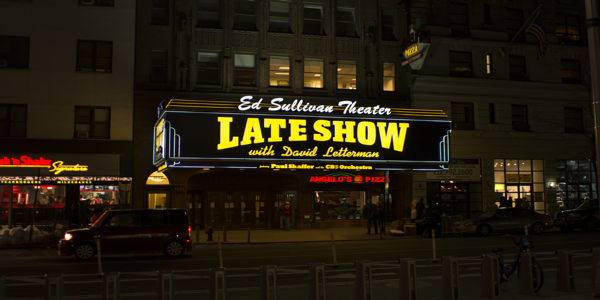 *You can get away with it… If you're a comedian. *
English novelist George Elliot once wrote that it is never too late to be what you might have been. It sounds like something Cultured Code, maker of the popular GTD app Things, has taken to heart.
In many ways, the company's slow-footed approach to perfection has paid off—even as it's curtailed its ability to promptly update its products.
For one thing, Things constantly gets excellent reviews (I called it the perfect app for people who want a simple,yet powerful GTD app).
And as a Things representative boasted to me, the company recently ran a promotion with Apple which saw Things downloaded over 3 million times in one week alone.
@culturedcode just loving the dependability of your cloud solution, it's invisible and it just works… #NoFlakiness #cloud #Things

— Yus (@mzauk) February 3, 2015
As you can see above, Things' users even seem happy with its proprietary cloud solution, which by most accounts took far too long to release. (Contrast that with rival GTD app OmniFocus, which updates its products at a faster pace, yet continues to suffer from syncing problems.)
Not everything is alles gut
Yet it's not all good news for Cultured Code. A quick visit to Things' own forum will produce a fair number of users who're becoming impatient. After all, having initially said that Things 3 would be with us in early 2014, Cultured Code has now reached the stage where it won't even offer an ETA for the release. (Thankfully, according to the company's status page, Things 3 for Mac is at long last in private beta with a small group of testers; the iOS version is in alpha.)
Demand for a new version of an app that works exceedingly well may strike some as impatient or childish. (Even I wrote that I don't care too much about the frequency of a product's updates, provided that the current version does what I need it to do.)
But with competitors like OmniFocus offering all sorts of goodies, and with iOS8 and Yosemite having enabled developers to offer tighter integration with Apple's ecosystem, Things 2 doesn't just look outdated—it feels outdated too.
To be fair, the company has kept itself busy, sprucing up its looks via a new release and adding roster of features like a "Send to Things" extension, Handoff across all devices, a Today Widget for both OS X and iOS, a refreshed UI, iPhone 6 and 6 Plus support, 64-bit support, and background refresh.
But many features remain missing, including ones that have long been demanded by users, such as the ability to create subtasks, to run and save full Bolean searches, to have better calendar integration as well as alarms, and the ability to work on a web-based version (Read this article for more information on the increasing importance of cross-platform functionality.)
Hope at the end of the road?
It remains to be seen whether Things' delays and missing features will frustrate a significant amount of current users into the arms of the competition. (Some, however, have already switched to The Hit List, recently resurrected by Karelia Software; more embarrassingly, others have dumped Things in favor of Apple's efficient but simplistic Reminders. )
Perhaps more worryingly, new GTD practitioners worry that they might buy Things 2 today, only to find a new version released tomorrow. (That too was a concern of mine when I wrote my first review of Things back in March, 2014.) Worse, Cultured Code's reputation for lateness and slowness is increasingly prominent in many a headline. Cult of Mac, for example, wrote last year that "Cultured Code's iOS extension proves Things isn't dead" (emphasis my own). It then added that "like a favorite '90s song, Cultured Code's Things is a to-do app that many remember fondly, even though they can't deny its outdatedness."
Ouch. If I were in the market for a GTD app, that article alone would probably make me look elsewhere.
Therein lies Cultured Code's main problem: while many of its current users, if not most, are likely to stick around, at least for the time being, people who're in the market for an Apple-centric GTD solution will probably do some basic math and realize, for example, that OmniFocus is (slightly) cheaper and receives frequent updates—not mention the fact that it's perceived to be the most powerful of the two.
*Not a software expert. *
In the end, Things zen-like simplicity and ease of use may still carry the day. But if Cultured Code wants to emerge victorious rather than to sail by, it would be smart to realize that George Elliot (who was actually a woman) didn't have software developers in mind when she wrote about lateness.